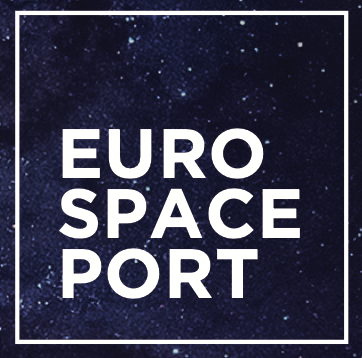 Invest
Groundbreaking infrastructural shifts are rare.
Now you can invest in one.
Infrastructure of the Future
EuroSpaceport develops commercial spaceports and launch services. The services are sustainable, flexible, safe and customer focused.
You can now invest in the company. Investor round closes in fall 2023. Minimum ticket size is 50.000 EUR. Please find details and downloads below.
We are currently preparing the first demonstration launches planned for late 2023 or early 2024. The launches will take place from a mobile platform in the North Sea west of Esbjerg. We work with large established partners, who have decades of experience in safe offshore operations involving large oil rigs and wind turbines.
Invest in first ever launch to space from Denmark
Conversations
March to May 2023
Negotiations
June to August 2023
Launch
Late 2023 or early 2024
Demands for Rocket Test Ranges
Across Europe multiple companies are developing rockets for satellite launches. Those rockets need testing within the next 1-3 years. After two demonstration launches, EuroSpaceport will be able to offer those companies a test range superiour to others in Europe as the only off shore platform.
EuroSpaceport plans to build permanent infrastructure for space rockets in Denmark and the rest of Europe. We believe that this is interesting for Danish companies. We also believe that it is important for Europe as well as inspiring for young people considering studying STEM subjects. This is why we put together a diverse and strong team to execute on these plans.
Infrastructure for the Future
Sustainability is at the Core of Our Plans
Sustainability is at the core of EuroSpaceport. We will be working with power-to-x companies on transforming green energy from wind and solar into rocket fuels. Our objective is to launch the first CO2 neutral satellite and this way inspire the rapidly growing space industry to use green fuels.
We will be closing a 1.2 million EUR investment round by fall 2022. The round will finance expenses for hiring more of tomorrow's space industry stars and bring us fast all the way to the demonstration launches.
If you participate in this round, you will be part of the first ever launch to space from Denmark and be a shareholde of the infrastructure of the future. Investor minimum ticket size is 50.000 EUR. Pre-Money Captable: 100% Founders/partners. Post-Money Target: 65% founders/partners, 10% warrents for new hires, 25% investors.
Invest in People and Planned Activities
Established 2020 by experienced technology entrepreneur and co-founded 2021 and 2022 by a space rocket launch operations engineer, a space law specialist, an electrical engineer with experience from European Space Agency, a communication and strategy expert, an IT security expert, an experienced technology business developer and a master of science award winning physics teacher.
Advisors include medical doctor, entrepreneurship expert, astrophysicist, and techonology business expert. The team is diverse across gender, nationality, age, languages, race.
CEO Nicolas Kristoffersen
Phone: +45 2022 0044
Email: nk@eurospaceport.com
Investor Relations Contact